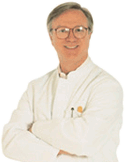 Quick Start


The CME Gateway allows you to view, print or generate reports of your CME credits from multiple societies.

If you already have an account with this Web site, please log in.
If you need to create an account, click on the SIGN UP NOW link at the bottom of this page.




What is the CME Gateway?


The CME Gateway is an aggregating tool that allows a user to collect CME from participating medical societies. Users also have the ability to push the certified credits to participating credentialing societies as well as apply for the AMA PRA Award.



How it Works


The gateway requests information from participating societies for an individual by cross-referencing a unique member ID for each society to a single gateway ID. A gateway user's society member ID is then used to collect and aggregate CME data from participating societies and to generate online reports. The CME Gateway is not a long-term CME storage facility. Storage of CME credits remains in the control of each participating society. Each society shares only the data they wish to share.




Join Now!


Start accessing your CME credits online!
Click the link below to create your CME Gateway account.

Sign Up Now